DELPHI | Labradorite Choker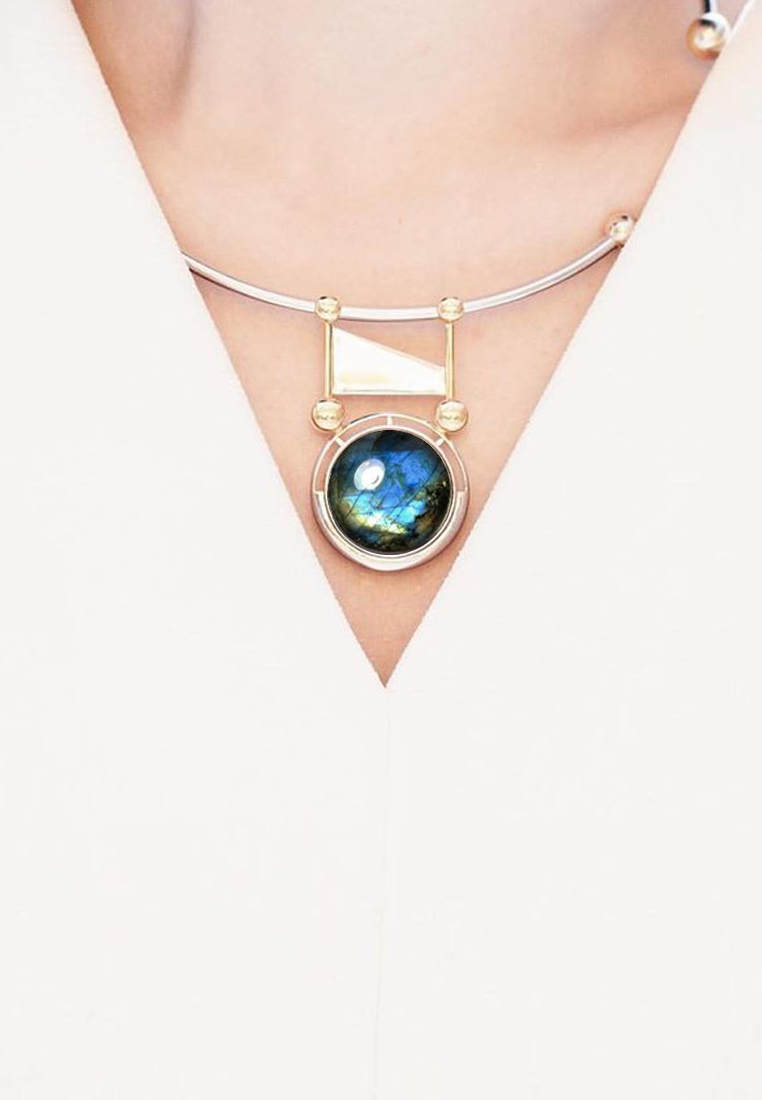 DELPHI | Labradorite Choker
① MATERIAL
| Round Cabochon Labradorite 28mm
| 18K White & Yellow gold plated 925 silver
| Inner Choker Size 140 x 140mm
② DESIGN
| Inspired by the circular outline of Delphi, a round cabochon Labradorite is set as main stone. In Greek mythology, Zeus assigned two eagles flew from the two ends of the world to the centre and they found Delphi, thus it was considered as the centre of the world by the Greeks.
③ PRODUCTION TIME
| Please kindly wait for 2-3 weeks to ship unless this pieces is in stock. Each piece will vary slightly due to the uniqueness of the stone.

④ LASER ENGRAVING SERVICE
| Laser engraving service is free of charge, please inform us when placing order.